Portfolio
Welcome to our Portfolio Page, these are just some the websites that we have completed for our clients.
Let Toucan Graphics design a website for your company that will surpass your expectations!
CONTACT US TODAY!
The Dogs Bollocks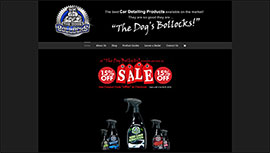 The Dogs Bollocks' mobile friendly website and full Woo-commerce shop showcases clean lines and an eye-catching product photo carousel in the header. The easy to navigate site features a separate linked product navigation slider, and a social media Facebook Live Feed. As well as product guides and a built in dealer locater.
Poo Bags Direct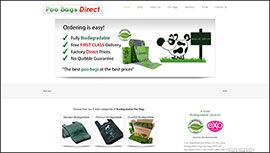 Poo Bags Direct responsive website well structured layout and an eye-catching header. The website features a full e-commerce shop, where customers can purchase goods online 24 hours a day. There are plenty of hints and tips for visitors as well as great savings. A very successful website!
Premier Health Foods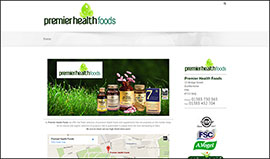 Premier Foods' mobile-ready site features a one page brochure style website. It has all the contact and location information handy, and allows a starter web presence to an already established company in Edinburgh.
Pro-CV Writing Services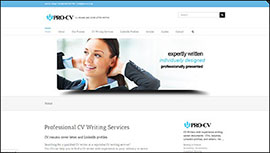 Pro-CV's mobile-ready website showcases clean lines and an eye-catching photo header. The navigation bar features drop-down menus and the footer includes social media feeds.
Glossbrook Engineering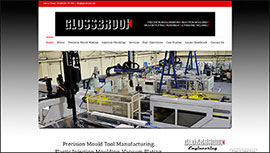 This manufacturing site boasts a mobile friendly website, and links to content-rich case studies and click-to-enlarge photographs. As well as a SEO (Search Engine Optimisation) design, with You Tube Video links, and well laid out navigation links.
Prestige Cleaning Services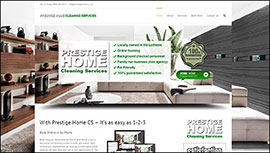 Mobile-ready with and SEO worked Website. It is responsive with eye-catching layout for clients on the go using their mobile phones. This website includes booking forms, FAQs, customer feedback, and helpful information about services and prices.
Barton Chemicals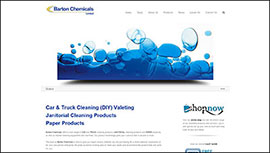 Barton Chemicals is a retailer/e-tailer with an interactive map, content management front-end, downloadable catalogs, and an e-commerce shop that displays hundreds of products.
J.S. Walker Automotive Engineers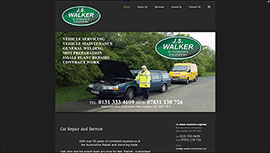 This multi page responsive website offers the owner a dynamic internet business presence, professional email address, and business contact/location information. A SEO (Search Engine Optimisation) conversion, as well as many pages detailing their services, and an interactive Google location map.
Hike Seekers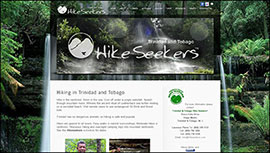 This group's striking multi-function website has an Amazon Affiliate shop, a live Facebook feed,  a feedback page, a schedule page, and a Flickr stream photo gallery.
West Calder Dental Care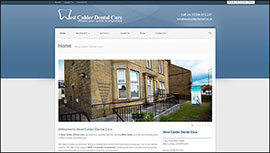 With easy-to-understand logical names for pages and repeated business contact information, this site features a CAPTCHA form and Toucan Photo photography of premises and staff.
Rosebery Centre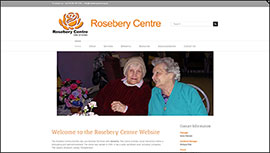 This charity's online presence includes a responsive layout, a full-feature Facebook feed, YouTube videos, and is loaded with important information and links about it's services, as well as crucial telephone number on every page, and a contact form.
The Wine Experience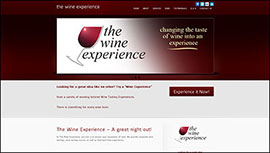 A commercial website with a PayPal payment system for booking services. Includes content-rich testimonials with out-takes on selected pages, owner's biography, and downloads.
The Kings House Hotel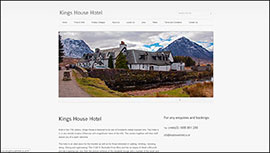 A clean design emphasises the photographs of the hotel, accommodation, and food and drink. A search feature helps visitors to find information, including directions and rates.
The Livingston Players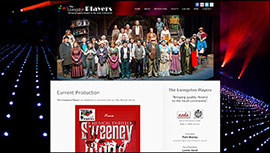 A dynamic website with frequent updates, including Word documents, and images in the galleries, as well as a strong social media integration for Facebook (Live Feed), and Flickr (Live Feed and Galleries), and Twitter accounts.
Rosemount Photography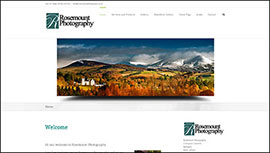 An image- and photograph-rich website with multiple galleries and YouTube videos to showcase services, as well as a password-protected sections to upload confidential information.
Saw and Tooling Services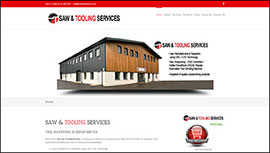 An e-commerce shop featuring a WorldPay payment gateway with front-end WordPress website allows the owner to display and describe his products, services, including delivery.
Campbell and Timmons Dental Care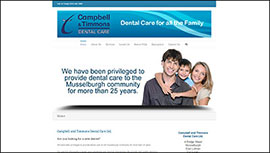 High quality photography and text welcomes the visitor and an extensive FAQ page, including images, informs them. Important contact and location details are on every page.
Livingston Model Aircraft Club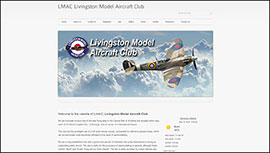 A club site with easily accessible and visible contact details, a live weather feed, a detailed Google map, downloadable application form, and a gallery for members' photographs.
Scotland Photo Tours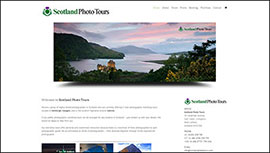 A WordPress website, built to the owners' specifications that includes schedules, photography gallery with quick-to-load images, information about tours, and links to resources.
Solar Reflex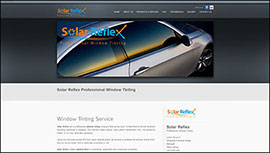 An attractive 8-page website with great body content, an image gallery, and a customised contact form that provides the owner with valuable pre-sales information.
Chaplin Can Do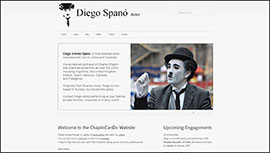 With a stunning logo and monotone theme, this actor's site showcases his upcoming and past engagements via an image and video gallery. The blog allows him to quickly update fans.
Scot Pet Shop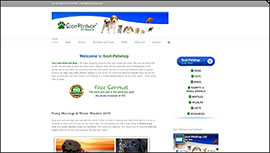 A responsive WordPress website with a full CubeCart e-commerce shop. This very successful shop is chock full of reviews, trials, and advise for the savvy online shopper. It features social media (Live Facebook Feed), and Google+ and a Blog Spot and a client updated news page.
Mid Calder CC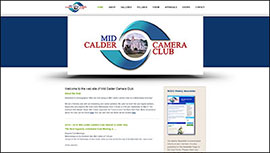 This club website features an image rotator, Flickr stream photo gallery, forum with an event calendar, and site map. The dropdown menu aids navigation to 24 pages of information.
Central Stone Roofing Services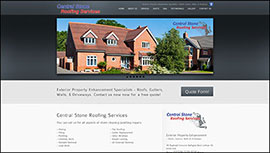 A custom-designed online quotation form allows the owner to gather information. Testimonials and a Flickr gallery page with large images adds credibility to their business.
Paramount Construction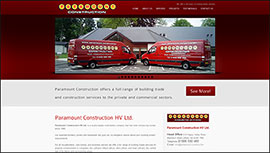 This mobile phone responsive eye catching website features an image slider of the clients work, a custom on-line form, current industry registration / organization  links, and a customer testimonial page.  The site is well laid out and easy for the visitor to navigate, and has also been optimised for search engines (SEO).
Sales 4 Tails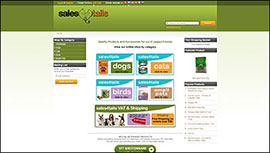 An e-tailer e-commerce store, this site can accommodate unlimited products and categories, coupons, vouchers, and supports multiple currencies and customer account management.
RVC Consultancy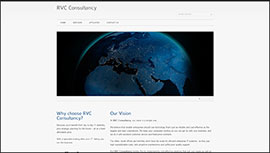 This simple design (by the clients request) is an excellent on-line presence, and starter website. Designed with the client using content management system (CMS), so they they can make changes themselves, securely, from any where at any time.