"Web Design solutions to fit every budget"
Whether you're looking for a simple 5-page website (in which you can promote your business or organisation), or an expandable content management website (in which you can easily make your own changes), or an e-commerce shop (in which you can sell unlimited products), we pride ourselves on offering you an affordable, high quality web design that will deliver results for you and your business.
Don't have the time or the inclination to design your own website?
Have Toucan Graphics create a spectacular unique designed website for you.
You will first need a Domain Name and a Web Hosting Package in place, before we can start work on your Website Design.
Your Domain Name points to your Web Hosting Package, where your website files are stored, and publicly accessed via the Internet.  Both these can be purchased on our Toucan Hosting Website. We have our own cloud based server located in London in a secure climate controlled data centre with one of the largest connections to the Internet in Europe.
---

Your website needs the right features.

WordPress makes it easy to run a Content Management System (CMS), or an e-commerce shop, or a blogging site, with forums, and photo galleries. WordPress is our most popular platform.
It is used by over 60 million websites on the Internet, with notable users such as CNN, eBay, Sony, BBC (US), MTV (News), Time, The Wall Street Journal, The Rolling Stones, Beyonce, and Snoop Dogg to mention a few.
Take a look at some of the fantastic applications available with unlimited website hosting.
WordPress Themes

There are loads of WordPress themes available, over the years we have used many of the industry leaders first hand, and gotten to know them quite well, and for us the best* is Divi by Elegant Themes with it's advanced visual builder technology.
You have the flexibility to create any great looking website design you want. Not only is is feature packed, but it also comes with a library of high quality templates, and makes creating a custom website a breeze. It is the future of webdesign.
Divi is fully responsive and will make sure your website looks great no matter what device you are viewing it on, weather is is a desktop PC, tablet or mobile phone. And Divi Gives you even greater control and works seamlessly with the WooCommerce online shop.
*Excellent – Over 10,000 5 Star Reviews on Trustpilot
E-Commerce Shop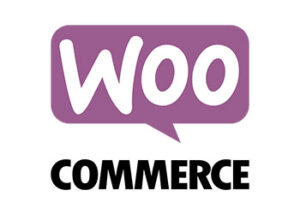 We only recommend using the WooCommerce plugin when you want to add a shop to your website.
WooCommerce is open-source and free to use for personal and commercial use. It one of the most popular (28% of all) online shops in the world. There is a vast WooCommerce community, and there is a large selection of addon plugins and extensions designed to enhance it to make it the best online shop on the planet.
Features like – taxes, currency, shipping, stock control, simple and variable, digital or physical products, categories, images, description, prices, sales, discount coupons, payment gateways, privacy policy, can all be controlled with your WooCommerce online shop.
We will install and configure every aspect of your WooCommerce shop for you, as well as adding your first 10 products to help you get started. Start selling online today!
---