Search Engine Optimisation (SEO)
In today's extremely competitive market, search engine optimisation is more important than ever. Search engines like Google, Yahoo and Bing return hundreds of millions of search requests per day from people looking for answers, solutions or goods. If you have a website or online store, SEO can improve your rankings and therefore increase traffic to your website or store. This translates into more hits and more sales.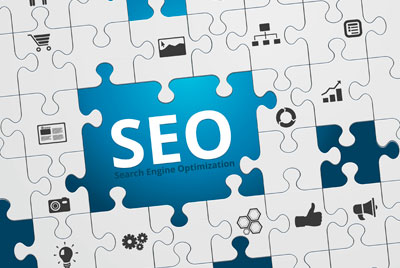 Search engine optimisation is essential because:
When searching for a website, users often choose and then click on an option from the first page of results. Your website will place higher in the search results if search engines are fed the information they need to determine that it applies to the user's request. Ranking high gives your site or online store the advantage of more visitors.
Attaining a top position for your keywords on search engines gives your business credibility because many users feel confident that top ranking sites are well-established and trustworthy businesses.
Visitors who are satisfied with your business' high integrity are more likely to choose you over a competitor. If your products or services impress them, they will become new customers and proceed with an online purchase.
Social media is now an important part of your online marketing campaign. Visitors who find you on the first page of a search engine and are active on Twitter, Facebook, LinkedIn, and Google+ might promote you on those social media channels.
The overall usability of the site will be improved if your content contains more relevant information for the visitor and is presented in a way that improves navigation and the user experience of the website.
Content and correct SEO practices are vital.
Let Toucan Graphics design your website with SEO in mind. Let our talented editor go over
every aspect of your website and maximise it for search engine optimisation.