E-Cards
Include an Electronic Business Card
in your e-mail signature.
You have spent a lot of time and money designing your company logo, your company colours, your website, your business cards and your company stationary. Why not put these designs to use every time you email a client. Every email can be used as a marketing tool to reinforce your branding, boost your reputation, and win more work.
By adding your electronic business card to your e-mail signature, you can include all your contact information in each message that you send.
Your business e-card, like your regular business card, is your calling card. It should be a tool that will get people to remember you and contact you for business. If your business email is plain it will fail to stand out from the hundreds of others your clients receive.  If your e-card is poorly designed, or has important contact information missing or in unreadable fonts, or looks unprofessional it will be useless. Be sure your e-card stands out from the rest and works hard for you.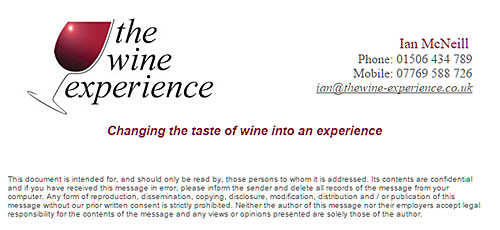 Have Toucan Graphics create an e-card for your email client (Outlook, Windows (Live) Mail)
or web based client (Gmail, Hotmail) for only £25.